hi all,
i am trying to get the form to work in spanish, but i think it still does not load the labels form the language files?
i made the changes directly in the JSON, this works fine. i also removed phone, since i dont need it, but now the backend throws a couple of warnings.
i think the standard form should be more flexible; checkboxes in the backend for fields we need, and the possibility to change the names of the labels, since this is not working (or what does "Text for Name" exactly do in the backend? if i input something else nothing happens – before and after i made the above stated changes)
i dont want to use justforms, since, as i posted already a few weeks ago in some other thread, the mails do not work with some specific 1&1 (DE) email addresses.
changes


and warnings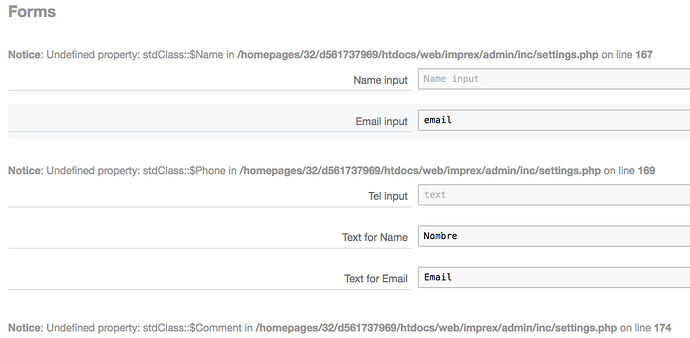 *** EDIT ****
the form does not work with the changes i made, in the email only "Comentario" arrives but the name is missing. the reply email also works fine.