Is there a plug-in that allows easy payment processing with STRIPE?
Thank you, Tim. I'll take a look into that


Just found out that it's only free if you have a subscription. This advertising is confusing as is the add-ons store itself: I had to ask Michael how to use it, because you have to log in, then go back in your browser and then - finally can download the free assests. Very, very much unintuitive.
BTW: I own a few Pulse4 licenses and am not yet ready to upgrade.
Actually that download link appears broken even for subscribers as it is pointing to the old Cloud account area.
@pulsecms Can you help Michael?
Tim, thanks for looking into it.
Not sure what is confusing @Juerg?
I'm getting confused though with the canon of DMs and threads you're opening about the same thing in different places

It says it here clearly
It's part of the added value to Pulse5 users.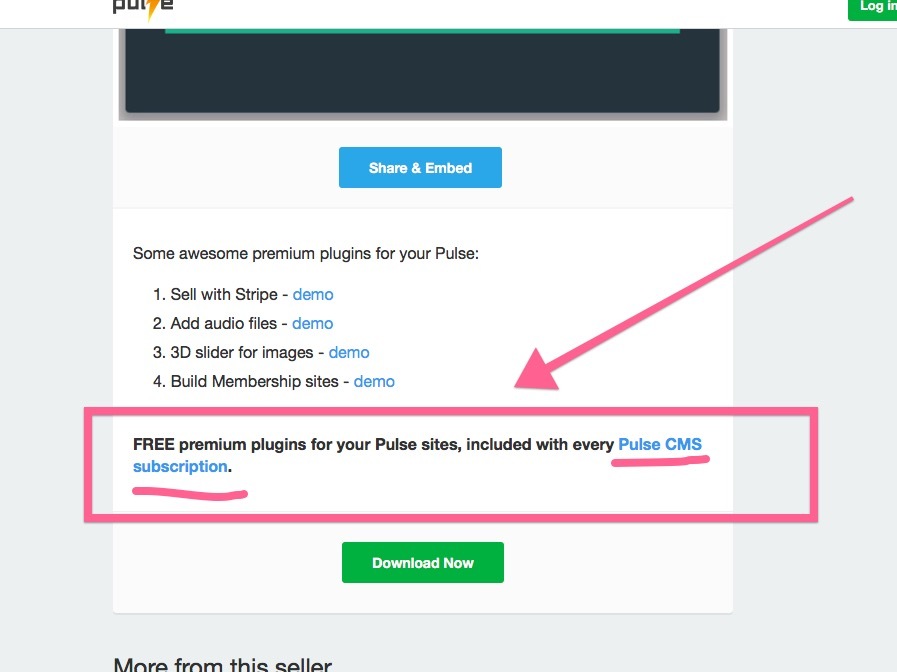 As you are a RapidWeaver you can use a Stack such as Cart2 if you want to sell with Stripe or another
We will also have another option available soon which will be free to Pulse5 users:

Which by the looks of it, probably it won't be to your liking either

And @Oliver is also working on something ecommerce related for Pulse so there will be more soon.
The addons store is quite simple:
Join: Sign up
Hold: Have an account with things in it
Action: Download free things, upload things or buy things.
---
Thanks @TimPlumb

As Tim points out the addons link is a redirect to the login and then these addons and links to the Form Builder and Pulse Builder can be found on the integrations page in the accounts.
Closing this thread as

Solved