As part of the "Stories to inspire" series, we have another great one here.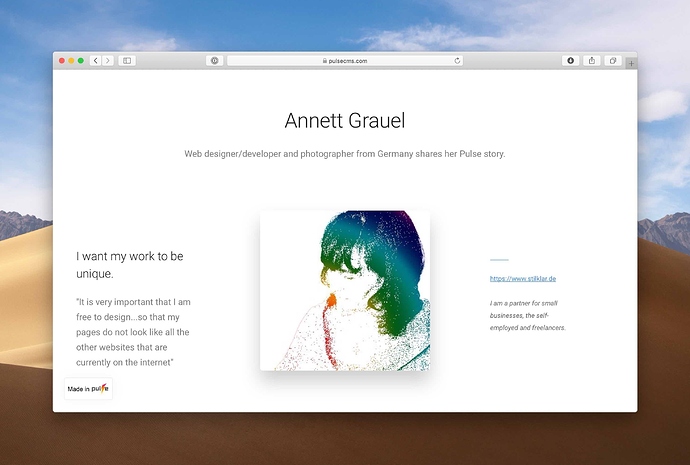 I want my work to be unique.

"It is very important that I am free to design...so that my pages do not look like all the other websites that are currently on the internet"
You can read Annett's story here >
---
Read about some more of the many Pulse users making a living off their passions and creating beautiful websites for their clients (without all the stress and on their own terms) on our Stories page here >
If you have a story (we often ask!) then please leave it here or send it to us and we'll add you to the series.
Happy Pulsing!