I have been working on this staging site all week:
and was doing some final tweaks before going live with it. And I discovered a bug that manifested itself when I tried to reorder images in the gallery.
It would create a load of dummy image placeholders that could neither be displayed nor deleted.
At first I thought it was because I was using a plug in for the gallery - but I changed the page over to the standard Pulse one and same thing occurred.
http://bathgoldsmith.me/gallery
http://bathgoldsmith.me/galtest
Here is what admin looks like: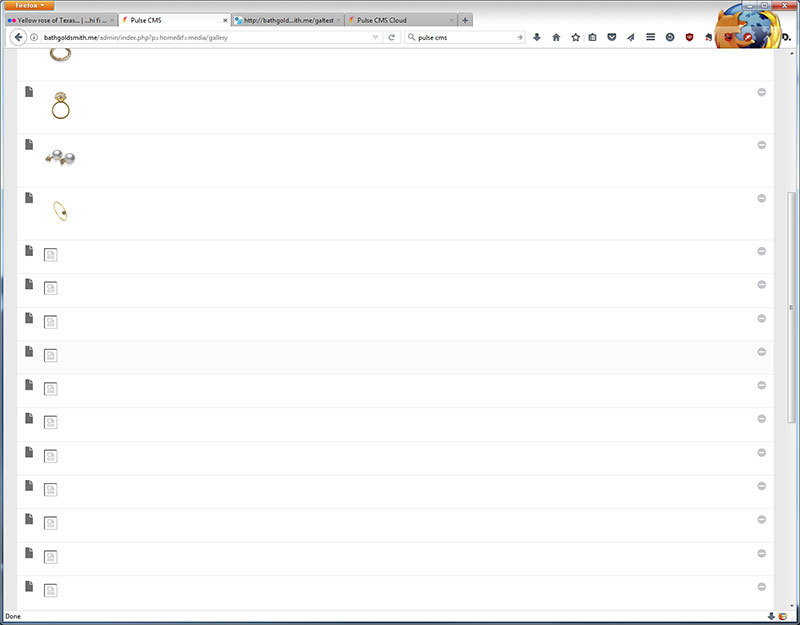 The only way I can fix this is to delete all images in content/media/galley with an FTP program and then upload all again.
Never seen this before and I have a bunch of Pulse sites on my server which is a very modern and well behaved VPS
Anyone have any ideas?
Thanks