Hi,
I have in Blocsapp a Row with 4 columns. And my Client want to change each of the 4 columns. In Each column I write Field1 / Field2 / Field3 / Field4 for testing.
So I wrap the ROW in Pulsecms and when I logged in to the dashboard I see that: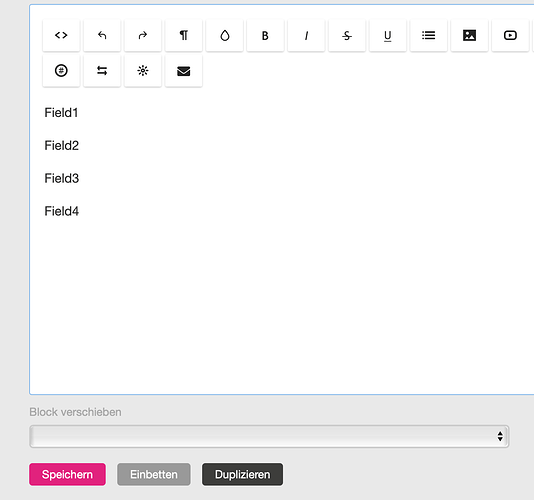 And when I now want to change for example the Field4 Text and use the Backspace and wrote something else, the Text is not in the 4 Column ...
Because I don´t see the Columns inside the bloc ...

Is there a way to change that ? I need 4 Columns and this really often. Each ROW is separate with a divider ... I want to use it for a list of events ...and the client want to change it, because the events change

any ideas ?
tom