upgraded from 5.3.8 to 5.3.10. just to try and address the numerous blog issues we were experiencing (cited in .9 and .10 here: https://www.pulsecms.com/latest/version-history/ )
BUT, now the blog and sub-blogs refuse to load at all!!!
all it does it show our home page; even though it shows the blog URL?!?
To see in failure action - see this link where blog is currently returning homepage:
https://ecrda.net/see/blog
before the upgrade, the blog page looked like this: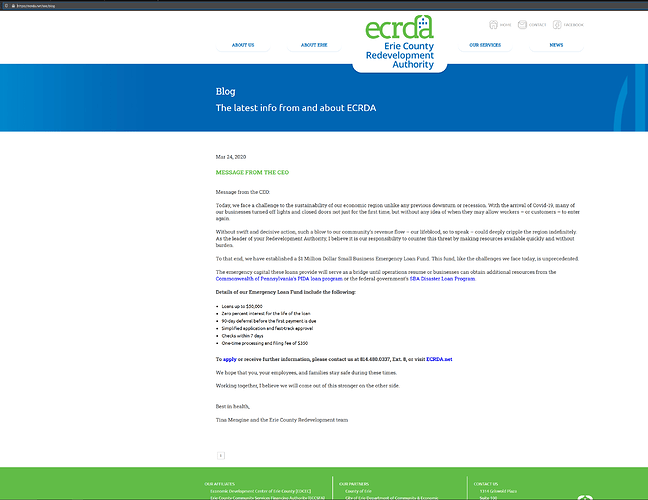 HELP! this is a government site providing breaking news on the pandemic!! Please help!! We really need it to work!