Hi,
first of all, this is a realy cool and simple CMS!
But my Problem is, when i create a new blog-entry (or edit an older one) my entries/changes on Meta Title/Date are not accepted/adopt. I use the format mm-dd-yyyy for the date (ex. 11-11-2015).
There is also an INVALID HTML error on the site.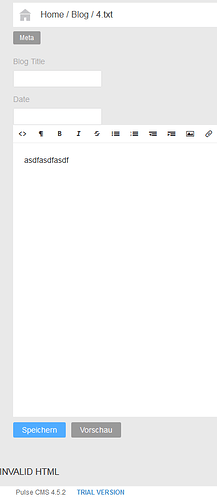 Hoster 1und1, maybe this could be the porblem?
Hope you guys can help.
Thanks
Matthias