Based on the two new themes coming in 5.2.3, @sharif has done a fantastic write up of the process with the step-by-step on how to convert your own HTML Bootstrap or other templates to Pulse.
We already have a video and steps in the Manual of what needs to be included, but this is quite a definitive guide: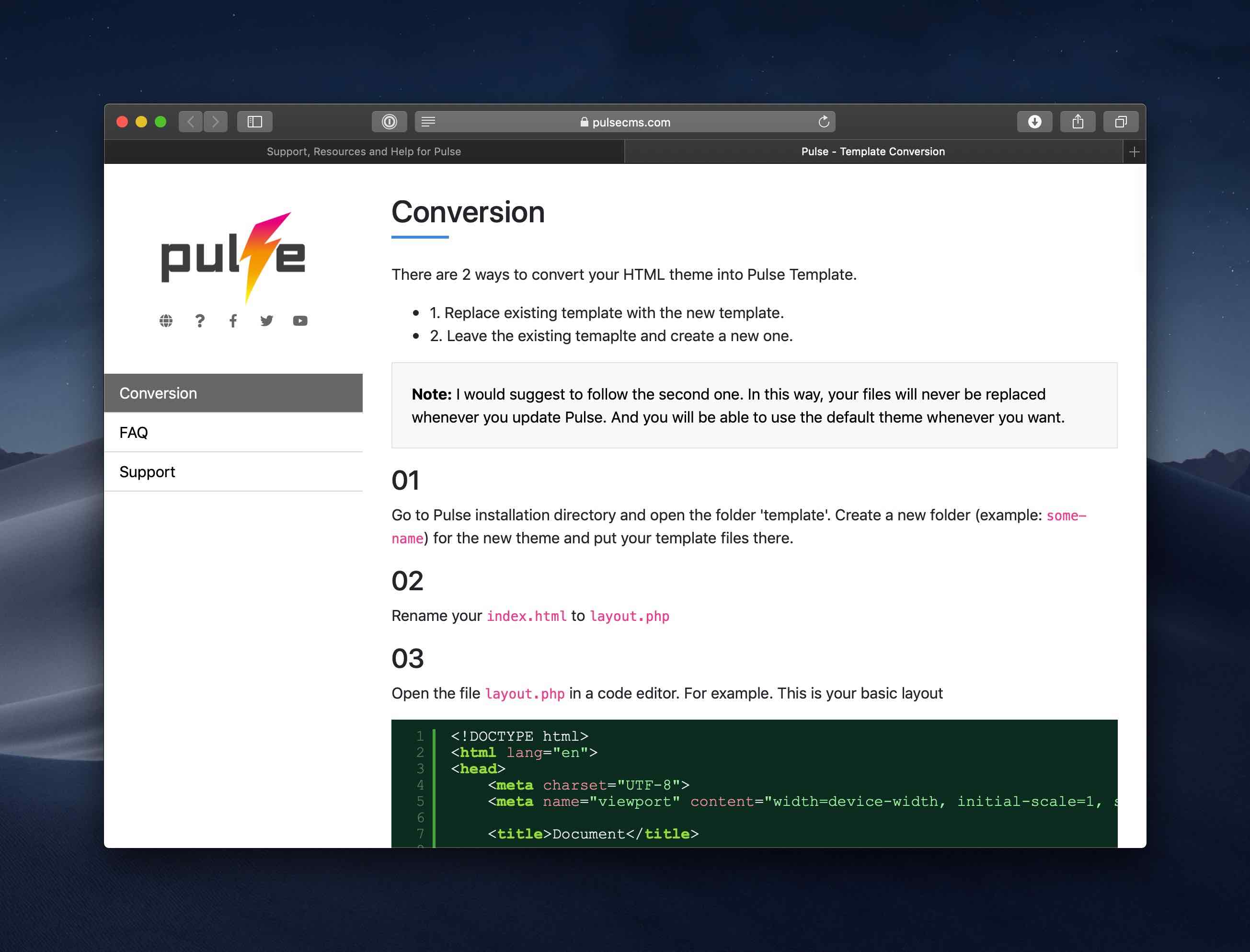 Learn more


https://www.pulsecms.com/help/convert-html-template-to-pulse/
The idea is that we decided to convert a couple of templates from StartBootstrap for 5.2.3 and whilst doing this will release a short guide on how to process them so others have a blueprint.
Maybe this will help you guys to convert more and contribute to the community or know the steps to convert your own HTML templates > Pulse for your own projects - either way it should help.
Thanks to @sharif for the great tutorial and for @chad and @jdloudon for the inspiration to doc this more
Happy Templating in Pulse everyone