As @palej alluded to here, we are actively working on this project. As for the addons, we have decided to remove them for now and contact the developers to provide an update to ensure that they will work flawlessly with the current version of Pulse.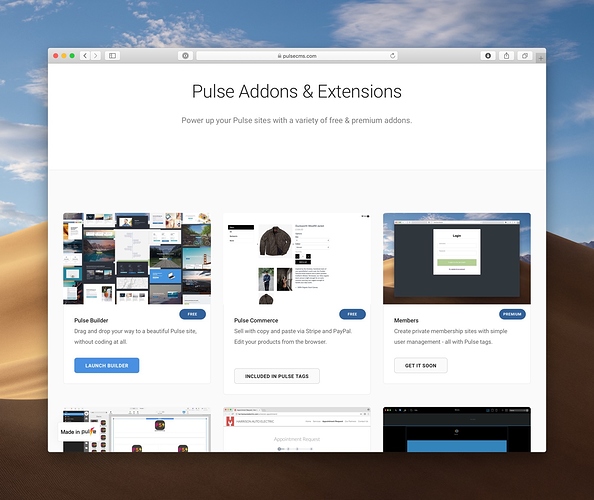 We've removed the add ons section temporarily and now redirecting to this:

Reason is that most addons were not Pulse5 compatible (including themes)
Here's some notes on how to build plugins - they should be the same as 4 but might need a few tweaks.
Notes: https://github.com/yuzoolcode/pulsecms-plugins
If you are looking to build an add-on, then please follow that and submit it to us and we will post it there (for free or for your own profit).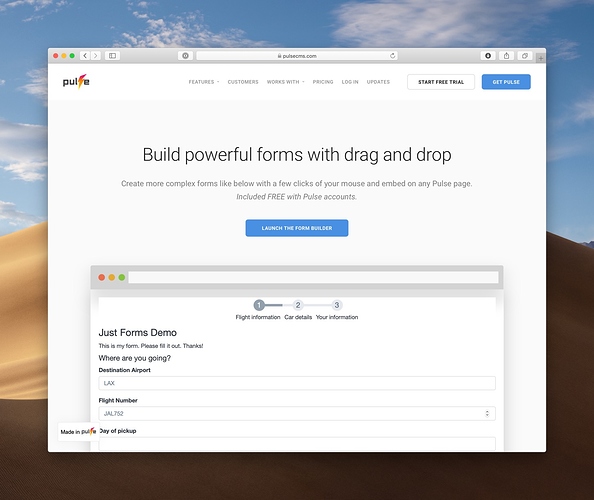 We already have a few good ones already available to the community that ship with Pulse as optional apps (Forms, Web builder, E-Commerce) and Pulse comes with many tags already (Blog, Stripe checkout, Newsletter signup etc)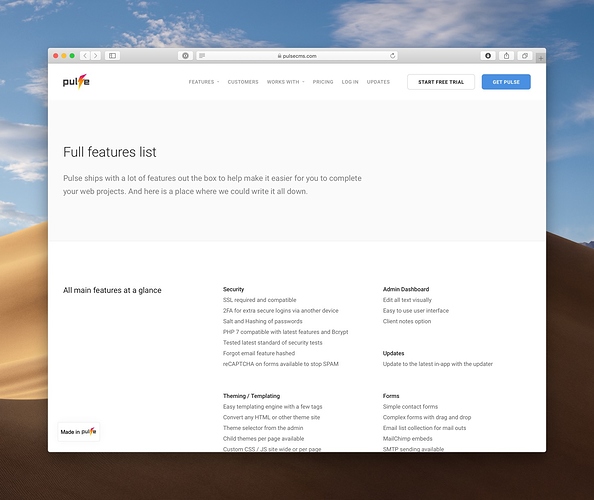 But, what plugins are you hoping to see? Any new integrations? What add-on is needed - big or small?
I'll start with some things that might be good:
Integration with Pinegrow
Hosted Pulse sites that are launched with 1-click
Selling digital files (not just physical products) like vides and audio
Maybe a chat widget would be cool too
Let us know what you think and what ideas you have (or plans in the pipeline!)
You can get to this page in the footer of the main site, under "works with" and also in your Pulse account dashboard.