Sometimes we get asked to build customised templates or web projects using Pulse and in reply we often refer the potential client to a member of the Pulse community.
We call these Pulse professionals "Specialists".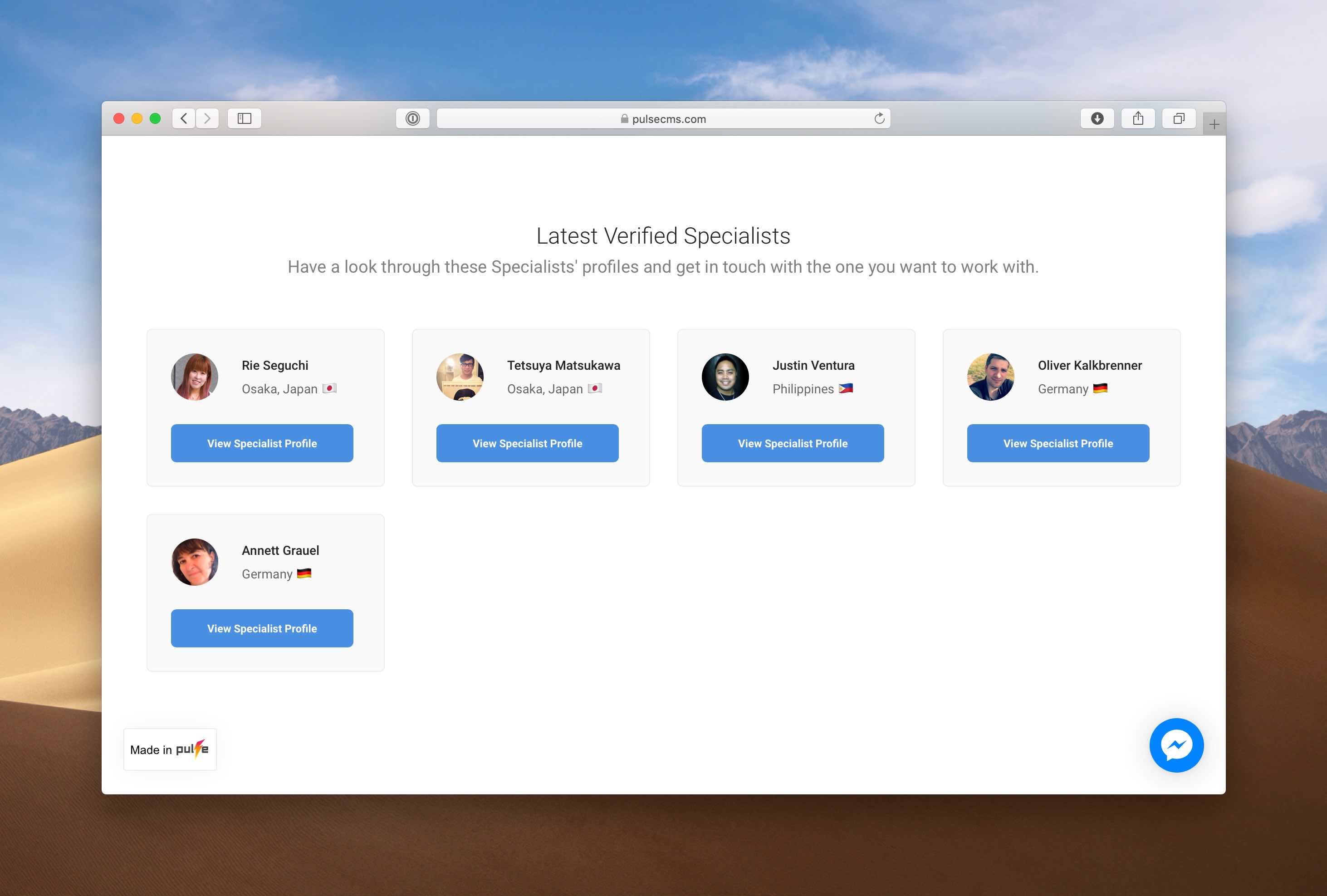 We have 5 listed so far (in Japan, Germany and the Philippines):
See the list >
We always want this to be a win-win scenario so if you would to be register as a Pulse Specialist and have a portfolio of Pulse sites then let us know below.
Then if a Pulse user (who speaks your language or in your locale) may then go and hire you for any Pulse customisations. That's the idea. They may be current Pulse users or new users looking for a custom built site that they can edit.
Tasks often include installation, setup, template or a whole web build!
Keep building!