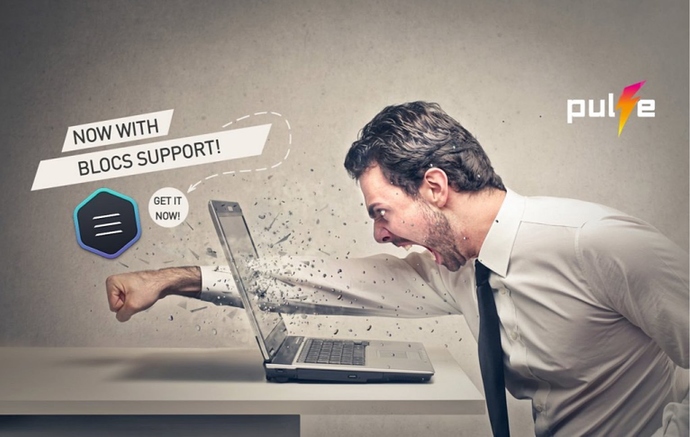 Really happy to announce Blocs app integration with Pulse!!
Design Pulse Cms templates in #blocsapp with drag and drop. No need to code at all!
See the amazing video:

To celebrate get 25% off #blocsapp with the coupon code:
PULSEROCKS

Start building Pulse templates
faster than ever before with Blocs.

Learn more: https://www.pulsecms.com/blocs