Here are the steps to translate a large PDF file into your language.
▼ Use Google Drive
(1) Upload the file you want to translate to Google Drive.
(2) Open the uploaded file with Google Docs.
(3) Open Google Docs and click Tools> Translate Documents.
(4) Specify the language you want to translate and click "Translate"
(5) translated into your language.
(6) After translation, specify File> Format and finish downloading.
▼ Use Online Service "DocTranslator"
URL ttps: //www.onlinedoctranslator.com/ (available free of charge)
(1) The file upload screen is displayed, so upload the PDF file you want to translate.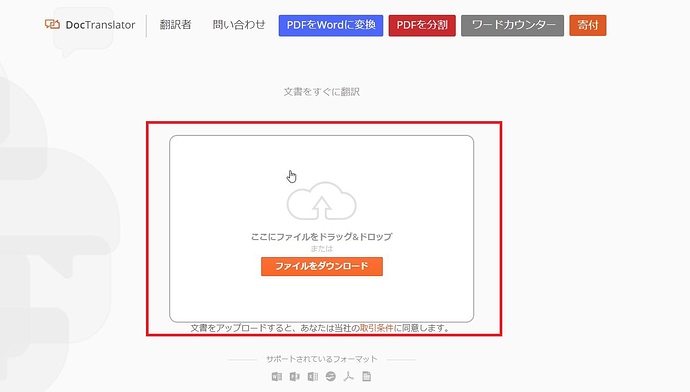 (2) The language of the uploaded file can be read automatically, and the language after translation can be optionally specified
(3) When finished, download the translated document.