Pulse Builder (make Pulse templates on a Mac or PC without coding) BETA has launched to Pulse users!!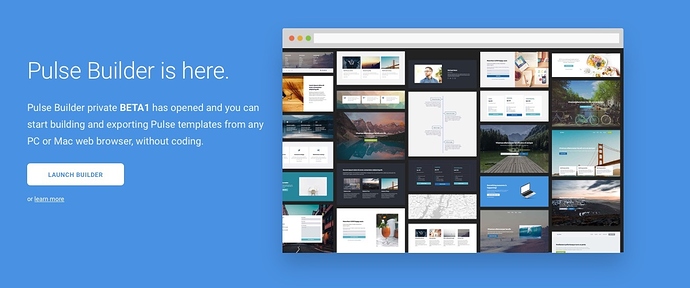 Login to start using it:
https://pulsecms.com/login.php
Public BETA will be available later and Pulse 5.1 BETA2 required to use Pulse Builder made sites.
Initial interest has been good:

Please post bug

reports here:

Happy Pulse Site Building!