Oh yeah

Two gorgeous new themes coming in the next version of Pulse (which will be available soon)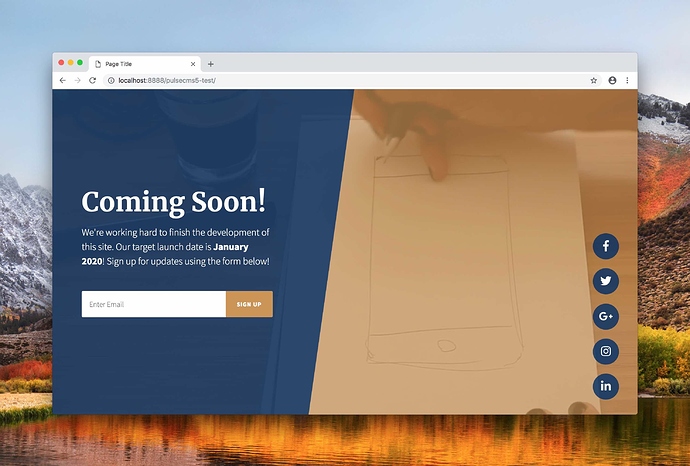 We decided to convert a couple of templates from StartBootstrap and whilst doing this will release a short guide on how to process them so others have a blueprint to convert more and contribute to the community or know the steps to convert their own HTML templates > Pulse for their own projects
Thanks to @sharif for his excellent work converting these over to Pulse!

Go and download some more and practise your own conversions!
---
These two (Coming Soon and 1 Page Portfolio) will appear automatically in the Pulse 5.2.3 download and can be selected on the per page basis from the page META drawer or the Admin > settings for site wide. That's 4 themes shipped in the default install to give you a good grasp on how to go about making templates, or to use as a foundation to your future site designs!
Happy Pulsing and more on 5.2.3 soon!